Summary of Major Winter Storm Affecting Western States
Summary of Major Winter Storm Affecting Western States
Following is a comprehensive summary of the major storm system now affecting much of the Western States.  Of particular note is the serious blizzard conditions that are expected to develop later Friday and Saturday over northeastern Wyoming and western South Dakota

Widespread Storm Will Bring Snow, Rain and Strong Winds From West to Central and Eastern U.S. Through This Weekend
weather.com meteorologists
Published: November 28, 2019
Snow, rain and strong winds will make travel conditions difficult in parts of the West through late week from an expansive storm that will slowly spread toward the central and eastern United States into this weekend.
The Weather Channel has named this system Winter Storm Ezekiel.
Snow from this storm is now affecting a large area of the West from California's Sierra Nevada and southern California mountains eastward to interior parts of the region. Rain is also spreading through portions of California. A large feed of moisture is also allowing rain and snow to fall from central and southern New Mexico into the central Plains.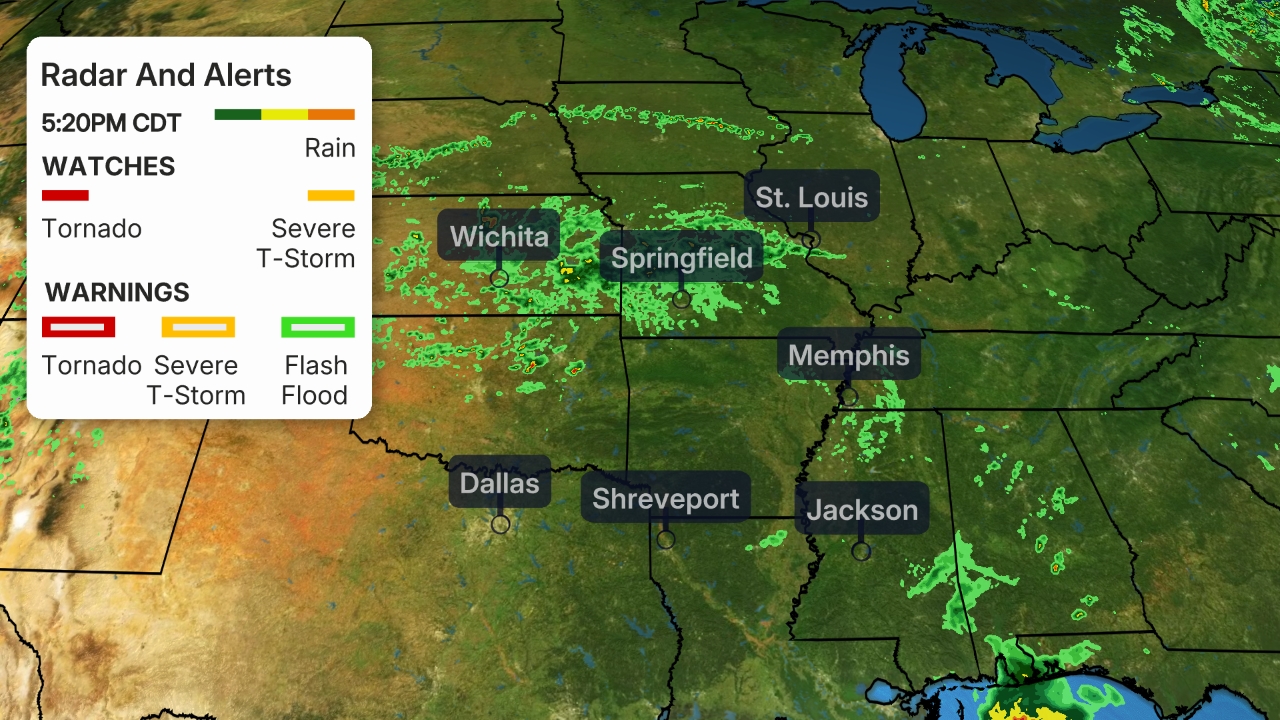 Radar and Satellite
The Grapevine/Interstate 5 is closed in southern California is closed due to heavy snow.
Some minor ice accumulations have made roads and bridges slick in portions of Kansas and Missouri.
The storm system will track slowly eastward from the West toward the central and eastern U.S. into this weekend through a sharp southward plunge of the jet stream.
Current Winter Alerts
Blizzard warnings have been issued for portions of northeastern Wyoming and western South Dakota, including Rapid City, South Dakota.
Winter storm warnings, winter storm watches and winter weather advisories have been issued by the National Weather Service across a broad area of the West, Rockies, Plains and upper Midwest. Additional winter weather alerts will likely be issued farther east in the days ahead.
The worst conditions are likely in areas where winter storm warnings and blizzard warnings are in effect. Some locations in these warnings may be impossible to travel through.
Winter Weather Alerts
Below is the forecast for the next several days. You can also find a recap of how this storm became a bomb cyclone when it first struck northwestern California and southwestern Oregon Tuesday.
Forecast Timing
Thursday-Thursday Night
Snow will spread inland across much of the Great Basin, northern and central Rockies, and into the central Plains.
Snow will fall at elevations as low as 2,000 to 3,000 feet in the mountains of Southern California on Thanksgiving Day. The snowfall will impact travel on Interstate 5 through the Grapevine, Interstate 15 through Cajon Pass and Interstate 8 in the mountains of San Diego County. Conditions will gradually improve in the Sierra and central California from north to south.
Snow in interior parts of the intermountain West could make it down to the valley floors.
The storm will also spread snow, freezing rain and sleet from parts of New Mexico into the Central Plains. This wintry precip will lighten up by Thursday evening.
Showers and isolated thunderstorms are likely from the valleys of Southern California to southern Arizona and southern New Mexico. Localized flash flooding is possible in any areas of heavier or more persistent rainfall in these areas.
Thursday's Forecast
Friday-Friday Night
Snow will continue across much of the interior West on Friday from northern Arizona and northern New Mexico to Montana. Conditions will go downhill across the Four Corners region early Friday, including in Salt Lake City and Flagstaff, Arizona. This will affect travel down to valley floors in some areas. Travel will be difficult to impossible.
Rain and snow should begin to taper off in California.
Snow and increasing winds will also develop in parts of the Northern Plains and upper Midwest late Friday. Blizzard conditions are expected in portions of the Rockies or northern Plains overnight into early Saturday.
Severe thunderstorms are possible on the warm side of this storm. Areas from north-central Texas into Oklahoma have the greatest chance of experiencing severe weather. If the surface air becomes unstable enough, tornadoes will be possible.
(MORE: Severe Weather Threatens Thanksgiving Week in the South)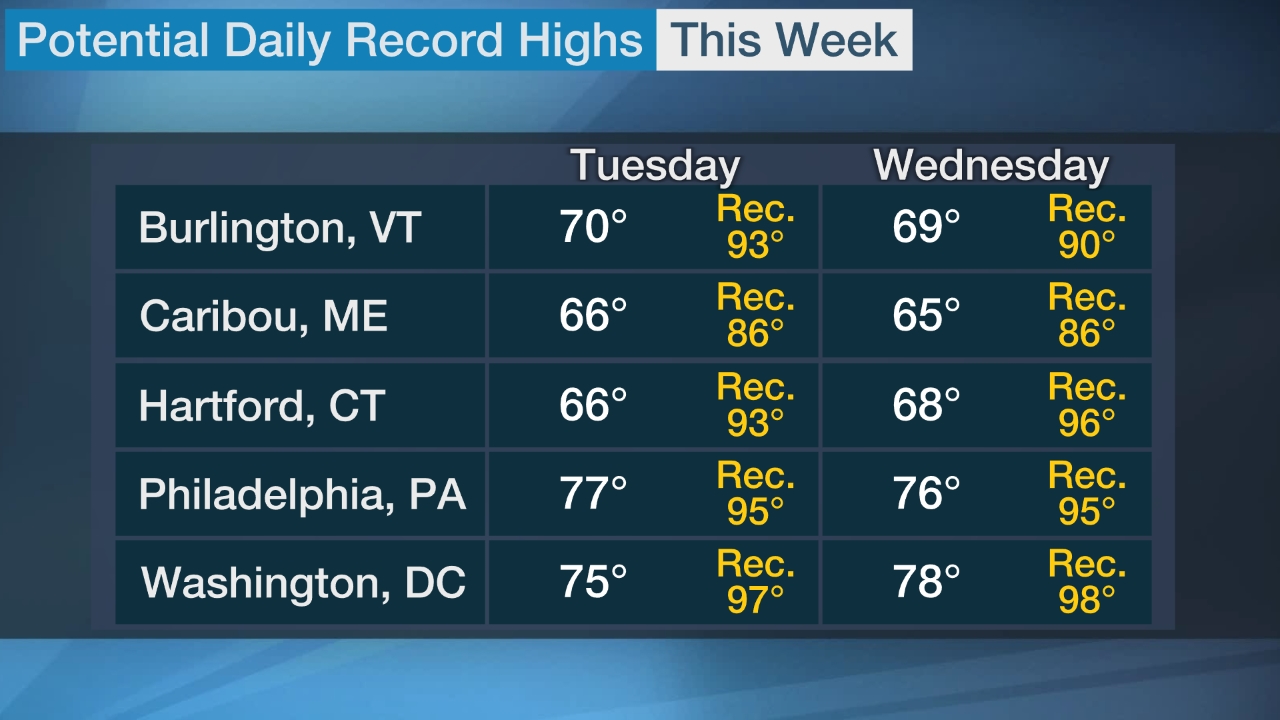 Friday's Forecast
Saturday-Saturday Night
Heavy snow and gusty winds are expected across the northern Plains, with blizzard conditions developing in portions of the Dakotas, eastern Wyoming and eastern Montana. Travel through this area could become impossible, including on portions of interstates 90 and 94.
The sprawling storm will continue to bring more snow and wind to the Northern Rockies and upper Midwest as well.
Snow, sleet and freezing rain might also develop in portions of the Northeast, especially in the interior by Saturday night. The most likely area to see wintry precip in the Northeast will be from northern Virginia to central and western Pennsylvania.
Rain and thunderstorms will likely spread through parts of the lower Mississippi, mid-Mississippi and Ohio valleys. Some severe weather is again possible in the South.
Saturday's Forecast
Sunday
By Sunday, the storm could bring snow from the upper Midwest to New England, with rain from the mid-Atlantic to the Southeast. These details will likely change, so be sure to check back for updates.
Heavy snow may be possible in the Upper Midwest and parts of the interior Northeast.
Sunday's Forecast
Snowfall Forecast
Higher elevations of California's Sierra Nevada could receive an additional foot of snow through Thanksgiving Day.
Snowfall totals of 1 to 3 feet are possible in the highest elevations of Southern California.
Salt Lake City, Utah, could pick up 6 or more inches of snow through late this week. Albuquerque and Santa Fe, New Mexico, will receive several inches of snow.
This storm could produce one of the heaviest autumn snows on record in Flagstaff, Arizona, where 2 feet or more may fall into Saturday, according to the National Weather Service.
Portions of the Northern Plains could pick up 8 inches or more of wind-driven snow. Snow drifts could be feet high.
Rain and Snow Forecast
It's too early to determine snowfall totals farther east through the upper Midwest and Northeast this weekend.
However, it appears the heaviest amounts of snow are possible from northern and central Minnesota into northern Wisconsin and northern Michigan. Some higher-terrain areas of upstate New York and New England could also pick up significant snowfall accumulations this weekend.
These details are uncertain, so be sure to check back for updates.
Snowfall Outlook
Bomb Cyclone Recap
As this intense storm approached the coasts of southwestern Oregon and northwestern California Tuesday evening, it underwent bombogenesis. The storm's minimum central pressure dropped 43 millibars in 24 hours, far exceeding the criteria of 24 millibars within 24 hours to be deemed a bomb cyclone. What this means is that the storm is unusually intense and capable of producing high winds.
Tuesday night, the pressure dipped to at least 973.4 millibars in Crescent City, California as Ezekiel made landfall. This value was an unofficial all-time record for the lowest sea-level pressure observed anywhere in the state of California, according to the National Weather Service office in Eureka.
Cape Blanco, Oregon – the notoriously windy spot on the Pacific Northwest coast – recorded a sustained wind of 85 mph with a gust to 106 mph early Tuesday afternoon.
The National Weather Service in Eureka, California, said thousands of people were without power in northwestern California Tuesday, as the strong winds had taken down trees and power lines across the region.
The low slowly weakened following landfall over portions of Oregon, Nevada and northern California on Wednesday, while rain and snow spread across much of the West. Strong winds and heavy snow pounded California as the low pressure system meandered around the West. Portions of Interstate 5 closed in northern California due to heavy snow.
Ezekiel began to migrate southward as the deep dip in the jet stream reloaded. Deep moisture and colder air continued to flow in across California and much of the West. The Grapevine and a portion of Interstate 5 closed early on Thanksgiving as snowfall rates increased and roads deteriorated.
Snow and ice across portions of the Texas and Oklahoma panhandles, Kansas and eastern Nebraska as Ezekiel escorted a burst of moisture across the Plains. Some surfaces in Topeka became icy.
The Weather Company's primary journalistic mission is to report on breaking weather news, the environment and the importance of science to our lives. This story does not necessarily represent the position of our parent company, IBM.